---



Upcoming Litters





Please read all of the information on this page, as well as fill out a puppy application under the "Puppy Application" tab if you are interested in one of our litters.

In order to hold your puppy, we require the completed puppy application, as well as a $300 non-refundable deposit. Deposits will ONLY be refunded if we cannot provide you with a puppy, or if we can not provide you with the sex of puppy that you are interested in. We will take three male deposits and three female deposits per litter. Once the litter is born, we will take deposits on the remaining number of puppies born. We accept deposits through Venmo or Paypal. 
We will provide you with the link to place your deposit once we have spoke with you and accepted your application. You will not find the links to send a deposit on this site.



Our puppies come in various shades, typically falling between medium and dark gold. We do not guarantee color.





*We have the option of first pick from any litter.*



All puppies will be sold with AKC Limited Registration. This means that the puppy will be AKC registered but no offspring of the dog will be eligible for registration. In short, we do not sell breeding rights with our puppies. If you wish to obtain breeding rights, please see the "Puppy Contract" tab and scroll down to the registration section for more information.

Puppies will be chipped with an AKC Reunite Microchip, be vet checked, dewormed, and have their first set of puppy vaccinations before they go to their new homes. We do not remove their dew claws.

Puppies will be picked up from our home unless otherwise discussed and agreed upon. We will ONLY ship puppies by an air nanny that is agreed upon by both buyer and seller.

Thank you for your interest!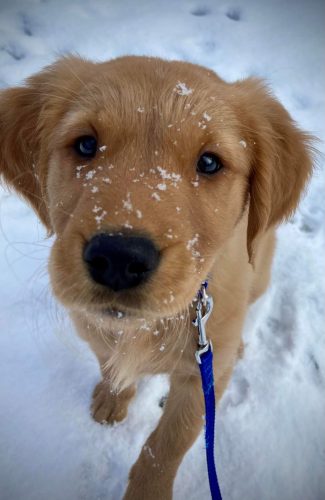 Litter Plans





Rain X Bullet ~ July 2023


River X Scotch ~ Fall 2023


Leddi X Reed ~ TBA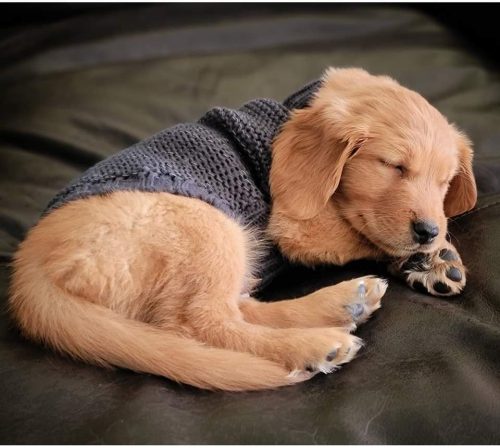 We take pride in the health of our dogs and want what is best for their nutrition and bodies. We feel that for our program, it is best to only breed our females once a year.
We are excited excited to share Rain's first litter with you as well as River's next litter and some new titles!

Follow us on Facebook for updates on our dogs, past puppies and future litters.


We look forward to welcoming you to the Rivereed Family

!

The GRCA provides puppy referral as a convenience to puppy buyers to find out about breeders who are GRCA members and their litters. GRCA takes no responsibility whatsoever for any puppies/dogs that you may acquire through GRCA puppy referral. GRCA is not responsible for any breeder's sale practices and sales contracts, nor will GRCA be involved in any manner in contract disputes between puppy buyers and breeders. Availability of puppies and conditions of sale are at the sole discretion of the individual breeder. Buyers are encouraged to read ACQUIRING A GOLDEN RETRIEVER, as found on the grca.org website, for general information about obtaining a puppy, to take as much time as necessary to locate a reputable breeder from whom they feel comfortable purchasing a puppy, and to investigate breeders and their puppies thoroughly before committing to a purchase. You are not obligated to purchase a puppy from the breeders whose names you obtain from GRCA puppy referral.