---
---
Welcome to Rivereed Golden Retrievers!
Beauty, intelligence and athleticism

---
Here at Rivereed Goldens, we are dedicated to producing healthy, intelligent and athletic Golden Retrievers that represent the versatility of the breed to it's finest.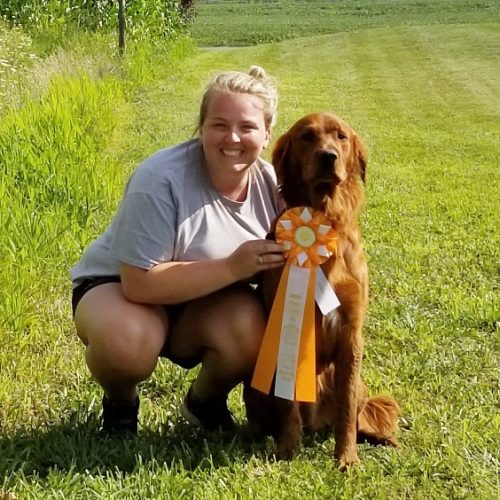 Reed-First Junior pass.
Williamston, MI 2017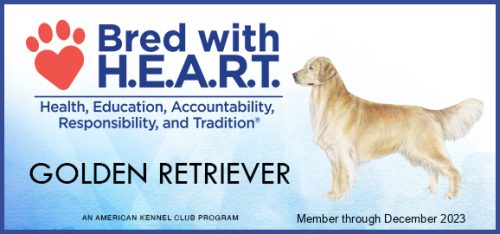 If you are interested in one of our puppies, please read through our "Upcoming Litters" as well as our "Puppy Contract". Once you are familiar with these two pages, please fill out a puppy application (required).
We look forward to welcoming you to the Rivereed Family!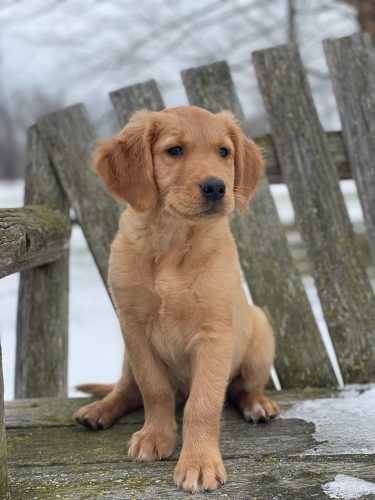 Jax (River x Jack 2021)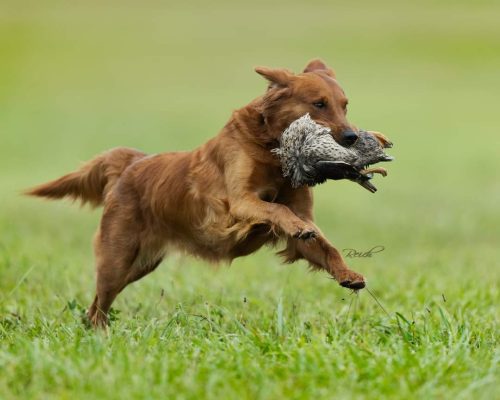 River's JH land retrieve
Williamston, MI 2023

The GRCA provides puppy referral as a convenience to puppy buyers to find out about breeders who are GRCA members and their litters. GRCA takes no responsibility whatsoever for any puppies/dogs that you may acquire through GRCA puppy referral. GRCA is not responsible for any breeder's sale practices and sales contracts, nor will GRCA be involved in any manner in contract disputes between puppy buyers and breeders. Availability of puppies and conditions of sale are at the sole discretion of the individual breeder. Buyers are encouraged to read ACQUIRING A GOLDEN RETRIEVER, as found on the grca.org website, for general information about obtaining a puppy, to take as much time as necessary to locate a reputable breeder from whom they feel comfortable purchasing a puppy, and to investigate breeders and their puppies thoroughly before committing to a purchase. You are not obligated to purchase a puppy from the breeders whose names you obtain from GRCA puppy referral.
---
Rivereed News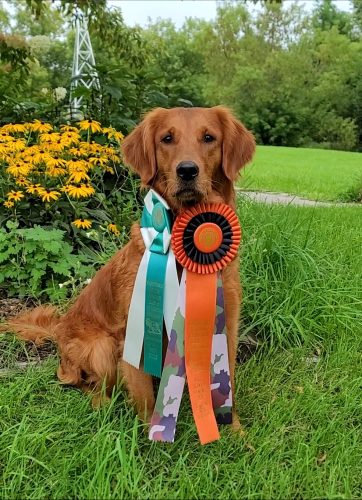 Congratulations to our girl River and her new Junior Hunter (JH) title!
Williamston, MI
August, 2023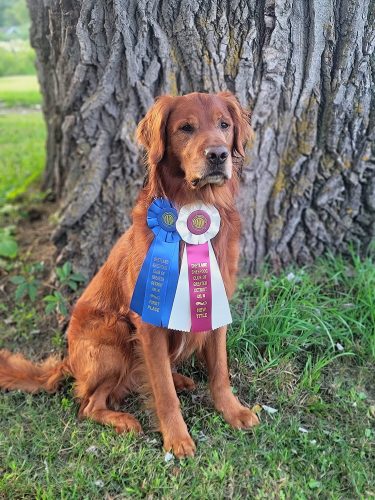 Congratulations to our Reed and his new CDX (Companion Dog Excellent) title!
Flint, MI
July, 2023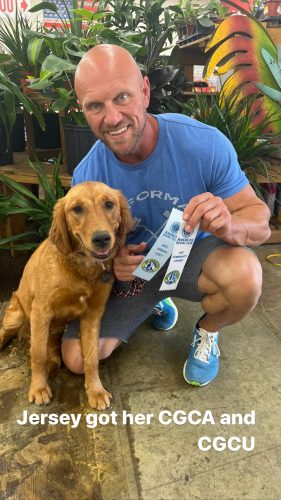 Congratulations to Jersey on earning her Canine Good Citizen Advanced and her Canine Good Citizen Urban titles!
Litter: River X Vega 2022
Owner: Kamri Capson
Utah
July, 2023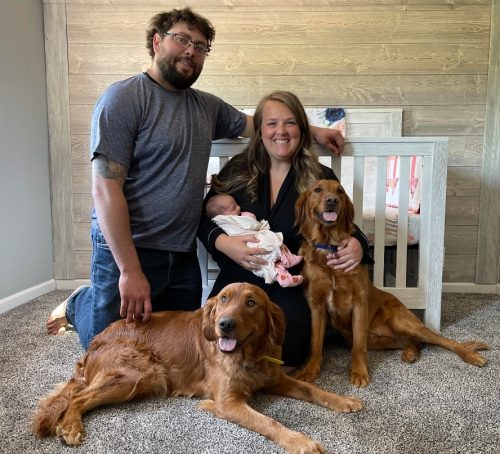 We are beyond excited to announce the newest member of the Rivereed Family..
Welcome to our daughter Nellie!
May, 2023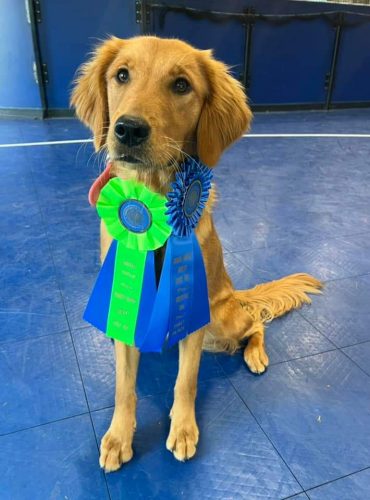 Congratulations to Jemma on her Beginner Novice title!
Litter: River x Jack 2021
Owner: Karissa Shermeta
 Michigan
September, 2022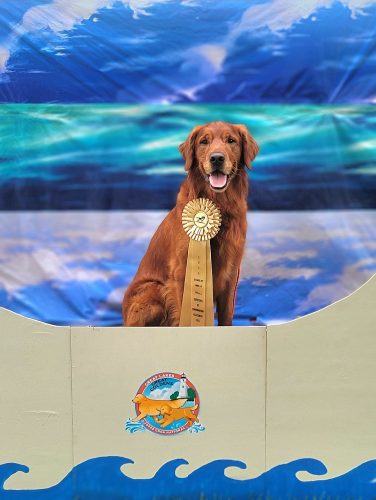 Congratulations to Reed and his new CCA title!
2022 Golden Retriever Club of America National Speciality.
Monroe, MI
September, 2022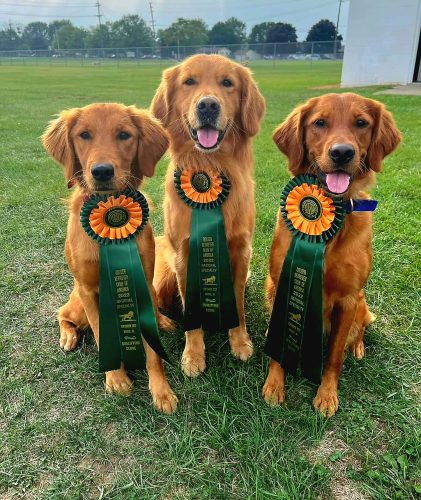 Jemma (left) with her first Beginer Novice leg!
Litter: River x Jack 2021
Owner: Karissa Shermeta
GRCA National Specialty.
Monroe, MI
September, 2022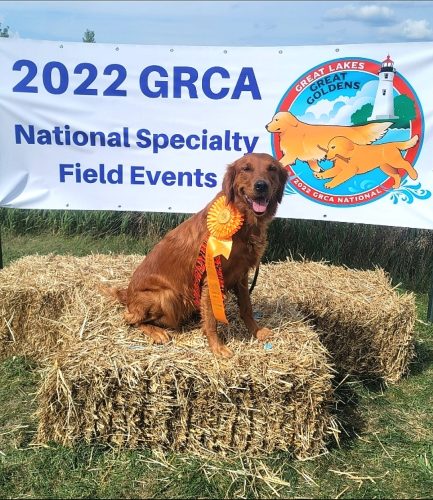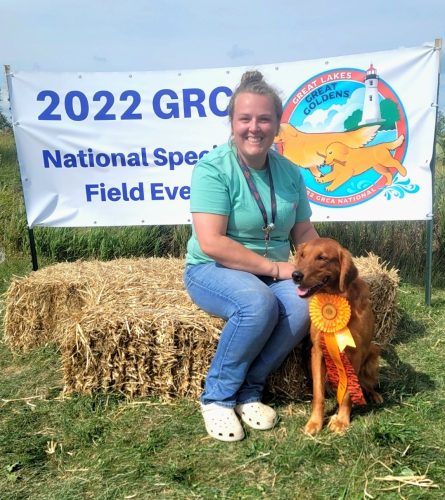 River's third Junior Hunt Test pass!
GRCA National Specialty.
Williamston, MI
September, 2022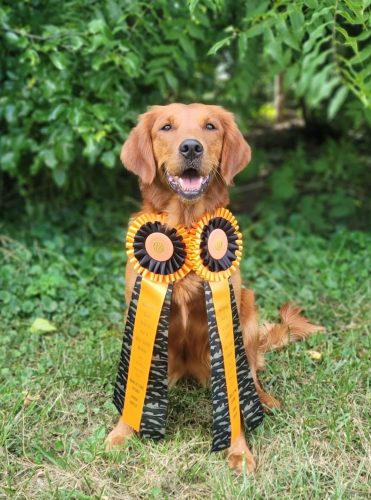 River and her two Junior passes at Marshbanks GRC Hunt Test!
Williamston, MI
August, 2022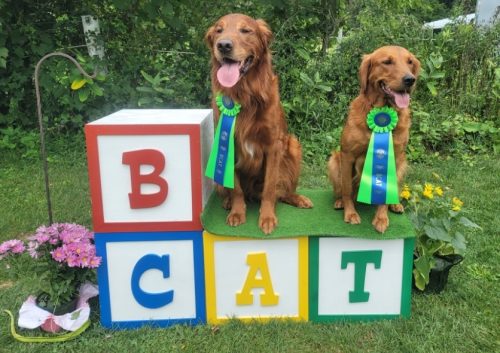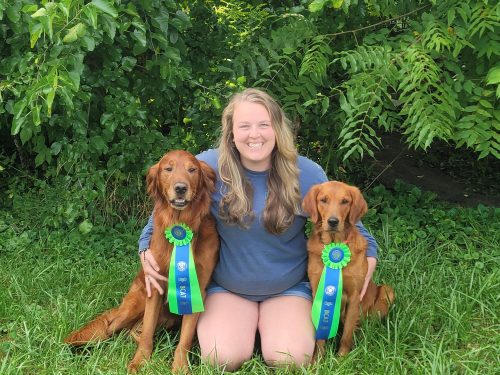 Congratulations to Reed and River on their new BCAT titles!
Davison, MI
August, 2022
---